Miwako Takeda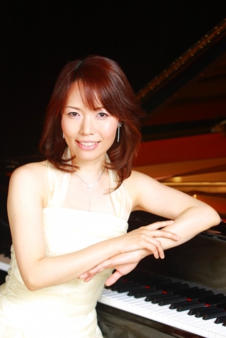 Japanese Pianist Miwako Takeda graduated from the Tokyo National University of Fine Arts and Music (Tokyo GEIDAI), and finished meisterclass at the University of Music and Performing Arts in Munich Germany. She studied with Prof.Katsumi Ueda, Prof.Margarita Höhenlieder , Prof.Alfons Kontarsky.
Takeda won the prize at many competitions, Maria Canals International Music Competition, G. B. Viotti International Music Competition in Vercelli, etc. and M.Dranoff International Two Piano Competition (U.S.A.) with her husband Nobuhito Nakai.
She performed piano concerto, solo recital, piano duo recital and chamber music in Japan, Europe and USA. As a Piano duo team with Nobuhito Nakai gave the numerous concerts.
She appeared TV, Radio, serialized in a Music magazine, and released solo CDs "Cantando Angelico" "Miwako Takeda plays Liszt" and piano duo CDs "Mozart" "Rachmaninoff Suites" "Brahms / Hungarian Dances & Waltzes" "Fantasie". They are highly appreciated, and selected All Nippon Airways (ANA) audio channel.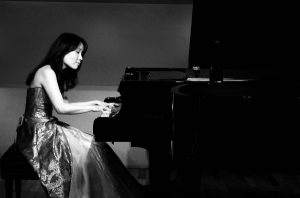 She is a partner artist of the Fukoku mutual life insurance. In 2014 got the Takehiko Kurushima culture award and teaches' award of many competitions. Takeda is a faculty member of Ueno Gakuen University and Toho Gakuen College of Music.